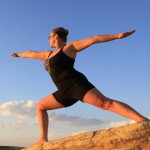 Nicky Twitchell
Owner, Instructor
Nicky has been practicing Hot Yoga since 1999. Nicky is a 300 hour Yoga Alliance recognized instructor. Certified in Barkan Method Level 1 in 2010 and Barkan Method Vinyasa in 2012. HYH opened in July of 2011. Nicky built Hot Yoga Helena with her own two hands and invites you to experience the love and peace of her beautiful little studio.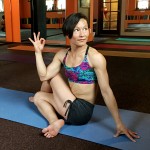 Michele Zentz
Lead Instructor
Yoga trained in Advanced Barkan Method, Meghan Currie, Anna Forrest, and Yoga 4 Classrooms. My time spent as a physical therapist tech, a collegiate/semi-professional soccer player, a high school English teacher, a counselor, and a perpetual student of brain neurology all fuel my teachings.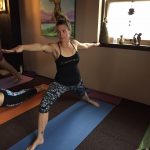 Courtney Mathieson
Instructor
Courtney Cosgrove is a Momma to two amazing kiddos, a soccer coach, and an Attorney that specializes in civil litigation. Courtney trained in New York with the world renowned Baron Baptiste and is teaching a Baptiste inspired flow class!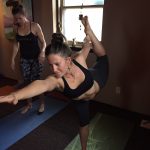 Haley Miller
Instructor
Haley Miller is the new owner of a canoe business! After spending over a year BUILDING her own home, we are so lucky to have Haley finally on our teaching schedule! Haley is a longtime practitioner and teaching multiple classes and times. Her love of Hot Yoga shines through!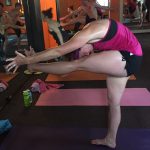 Megan Warn-Wrigg
Instructor
Megan Warn-Wrigg is a very respected local Physical Therapist. She's been coaching dancers in town for years and is a great addition to our instructor group! Megan substitutes for Vinyasa classes as well as teaches her own class call Strong Body! It is what it sounds like… STRONG! HARD! think… core core core!  😉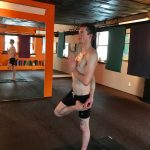 Tyrel Suzor-Hoy
Instructor
Tyrel is a Helena native that has been practicing at HYH for two years. Trained by world renowned teachers at the premier Yoga Journal Live in New York City, Tyrel has found deep personal fulfillment through the teachings of Yoga. His class is specifically designed to target the entire body while maintaining a difficulty that everyone, no matter their experience level, can enjoy.